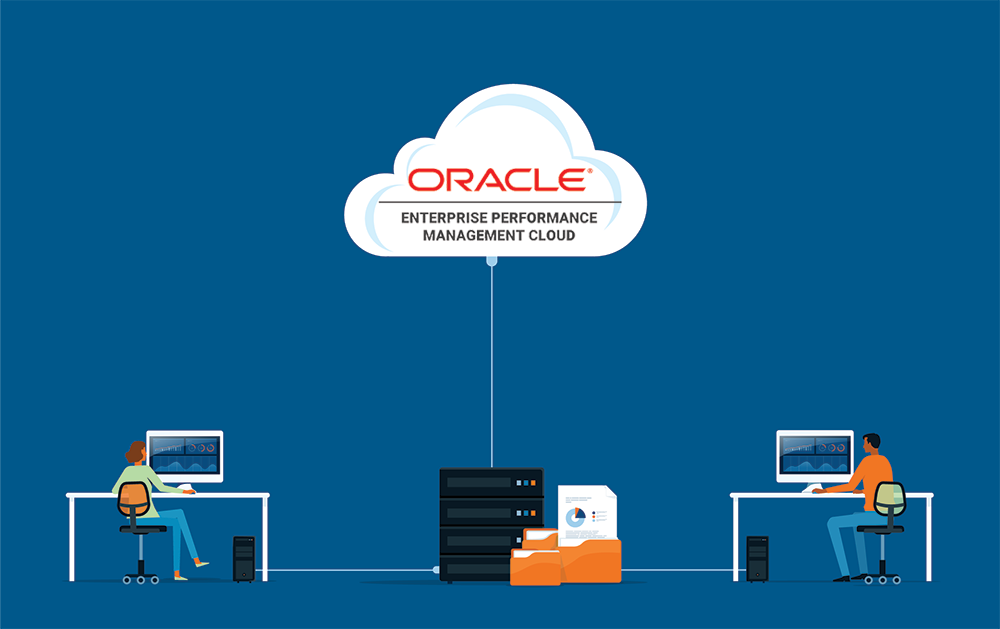 Oracle EPM, which stands for Oracle Enterprise Performance Management, is a suite of integrated business applications designed to help organizations manage and optimize their financial and operational performance. EPM software  used by businesses to plan, budget, forecast, Additionally analyze financial , operational data to make informed decisions and drive better business outcomes.
Key components and features of Oracle EPM include:
1.Financial Planning and Budgeting:
Oracle EPM provides tools for financial planning and budgeting, allowing organizations to create and manage budgets, forecast financial performance, and then model various scenarios.
2.Profitability and Cost Management:
This component helps businesses analyze the profitability of their products, customers, and business units. therefore it allows for cost allocation and modeling to improve cost management.
3.Financial Consolidation and Close:
Oracle EPM assists in the financial consolidation process, enabling companies to close their books faster and more accurately, comply with accounting standards, and then produce financial statements.
4.Reporting and Analysis:
Users can create financial reports and perform in-depth financial analysis using Oracle EPM, therefore it offers various reporting and analysis tools, including dashboards, ad-hoc reporting, and data visualization.
5.Performance Scorecard:
Organizations can track key performance indicators (KPIs) and develop scorecards to monitor their performance against strategic goals and objectives.
6.Profitability Modeling:
This feature allows for modeling and analyzing different business scenarios to understand how changes in strategies, pricing, and other factors impact profitability.
7.Data Integration:
Oracle EPM integrates with various data sources, including ERP (Enterprise Resource Planning) systems, to ensure that financial and operational data is up to date and accurate.
8.Cloud-Based Deployment:
Oracle EPM is available as a cloud-based solution,  making it accessible from anywhere with an internet connection and reducing the need for on-premises infrastructure.
9.Security and Compliance:
It includes security features to protect sensitive financial data and compliance capabilities to help organizations adhere to regulatory requirements.
10.Mobile Access:
Users can access Oracle EPM applications and data through mobile devices, enabling on-the-go decision-making.
Oracle EPM  often used by finance departments and executives to improve financial planning, analysis, and reporting processes, leading to better decision-making and overall organizational performance. It competes with other EPM solutions in the market, such as SAP BPC (Business Planning and Consolidation) and then  IBM Cognos TM1, among others.
Please note that the specific features and capabilities of Oracle EPM may evolve over time, so it's essential to refer to Oracle's official documentation and resources for the most up-to-date information.